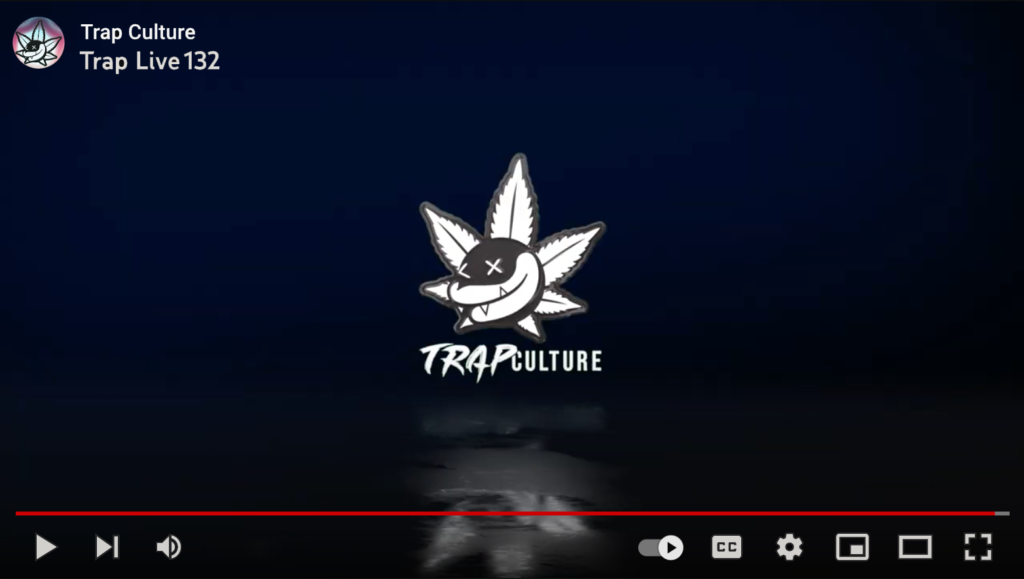 Allison Stein from Arizona NORML, and Reefer Gladness Brand Ambassador Amber stop by, and later: Alex vs. The Trap Wheel of Torture!
TEMPE, Ariz.—It was the last Trap Live episode of the year, and the gang closed out the year with a bang. After greeting viewers and audience members, Omy and Ajee recapped an action-packed year, during which Trap Culture wildly surpassed all expectations and experienced immense growth. From Mangia Ganja to Cannafest, and all the "gatherings" in between, it was a banner year for the growing collective, whose mission—to unify the cannabis community—gained incredible momentum in 2022.
Soon, it was time to introduce the night's guests. First up, Allison Stein, Vice President of Arizona NORML and Editor-In-Chief at Kush Chronicles, sat down with Omy, Ajee and Alex to talk about the work that NORML does throughout the state. Allison did an excellent job explaining NORML's restorative justice efforts, including expungement clinics, aimed at righting the wrongs that the War on Drugs inflicted upon those marginalized as a result of its archaic, draconian dictates.
Allison shared information about an important court case—one that we will be following here at Trap Culture going forward: Ridgell v Arizona Department of Child Safety, a landmark case concerning patient confidentiality and the right to medicate with cannabis while pregnant. To be sure, while the scientific community is split on whether cannabis can affect pregnancy, most experts agree that the decision to use cannabis during pregnancy should be determined by the pregnant party and their doctor.
Currently, the case is awaiting a decision by the Court of Appeals of Arizona's First Division, which will determine whether it will weigh in on the matter. As it stands now, the decision of the Arizona Department of Child Safety, which placed Ridgell on the department's Central Registry, a "repository of substantiated instances of child abuse and neglect," has been upheld by an Administrative Law Judge (ALJ). The appellate court could act in a number of possible directions; it could reverse the lower court's decision, uphold the decision, or choose not to take the case, the latter of which would effectively uphold the decision. We'll be watching this case closely to see what the courts decide.
After the informative and educational discussion with Allison, Omy and Ajee welcomed Amber from Reefer Gladness, an edibles brand based out of Fountain Hills. As Amber stated, the brand boasts a variety of tasty treats, from gummies, brownies and cookies to lemonades, ciders and its "Refreshers" syrups, which is to say nothing of boutique-style taffies, caramels and seasonal offerings for which Reefer Gladness is also known.
Amber went on to talk a bit about the method behind the madness at Reefer, noting the distinction between the pectin-based gummies they make and the gelatin-based gummies made by other brands. The biggest difference, she explained, is that gelatin contains animal by-products, whereas pectin does not–thus making Reefer Gladness gummies a vegan- and vegetarian-friendly option. Additionally, the brand's gummies use Bio-THC instead of distillate, resulting in a solventless, full-spectrum high that is as pure as it is fast-acting.
By the end of Amber's visit, everyone in the building was feeling pretty good, but before it was time to go, there was the last 2022 spin of the Trap Wheel of Torture. While Omy and Ajee were in the midst of a consequent joint-rolling contest, Alex attempted to smoke an entire bowl; his fate as doled out by the Wheel. At first, it looked like Alex was making short work of the task at hand, but before long, it was apparent that the poor guy was in trouble. Trying to hold in his cough, he became lightheaded to the point of falling over into the arms of Ajee's betrothed, Trap Live audience regular Aaron aka Skwid.
Ultimately, Alex was fine, despite the obviously concerning few moments of uncertainty. What was not fine, however, was the Zong that he had in his hand when he went down. Sure, it was a tragedy to lose such a beautiful piece of glass, but it was also a fitting bang with which the year ended—in true Trap Culture fashion.
Editorial note:
I'd like to thank each and every one of you who has taken time out of your busy lives this year to interact with the content we produce here. In the humble view of this writer, it is a genuine pleasure to bring you news about the cannabis community and the goings-on around the industry.
Wherever you are, whoever you are; here's wishing you the happiest new year in 2023. I look forward to keeping you informed throughout the coming year and beyond! -Matthew