Fresh on the heels of its inaugural installment of Industry Gathering, Trap Culture is ready—with remarkably quick turnaround time—to do it all again. On July 9, the monthly industry meetup will return to the Lounge SoHo in Mesa with an all-new featured vendor and a fresh lineup of Valley musicians.
This month, Industry Gathering will feature local favorite Canamo. The popular extracts brand will be on hand to spread the word about its award-winning concentrates. Since 2015, Canamo has been providing the Arizona market with consistently impressive products, while building a loyal base of cannabis enthusiasts from all over the state in the process.
Michael O'Brien, CEO of Canamo's parent company, Sonoran Roots, indicated the popular concentrates brand is delighted to be a part of Industry Gathering.
Stated O'Brien, "Canamo is very excited at the opportunity to partner with Trap Culture for the July Industry Gathering event. We look forward to continuing to educate the public about our products, our processes and the cannabis products we are producing and working on."
As O'Brien explains, the vertically integrated nature of their operation allows Canamo the ability to produce its extracts from premium flower, while still being able to offer its products at economically appealing prices. "With exclusive access to input material from our cultivation division and parent company, Sonoran Roots, we feel that Canamo is uniquely positioned to deliver the highest quality concentrate products in Arizona at a very reasonable price point," he said.
On the topic of Canamo teaming up with Trap Culture for the event, O'Brien elaborates, remarking that "Trap Culture is an ideal industry partner in Arizona, having established a meaningful following of consumers and patients who truly understand and appreciate high-quality cannabis products."
With regard to educating the public about its products, Canamo is clearly dedicated to that objective—and what better way to educate than through hands-on learning? During July's Industry Gathering, between 8-10 p.m., Canamo will be providing a complimentary dab bar, available to all event goers.
With the weed aspect covered, thanks to Canamo, the musical portion of the evening, which will feature an all-new lineup of artists from around the Valley, will be made all the more sweeter. As was the case for June's Industry Gathering, this month's roster promises to be another outstanding showcase of Arizona's flourishing music scene.
Music Preview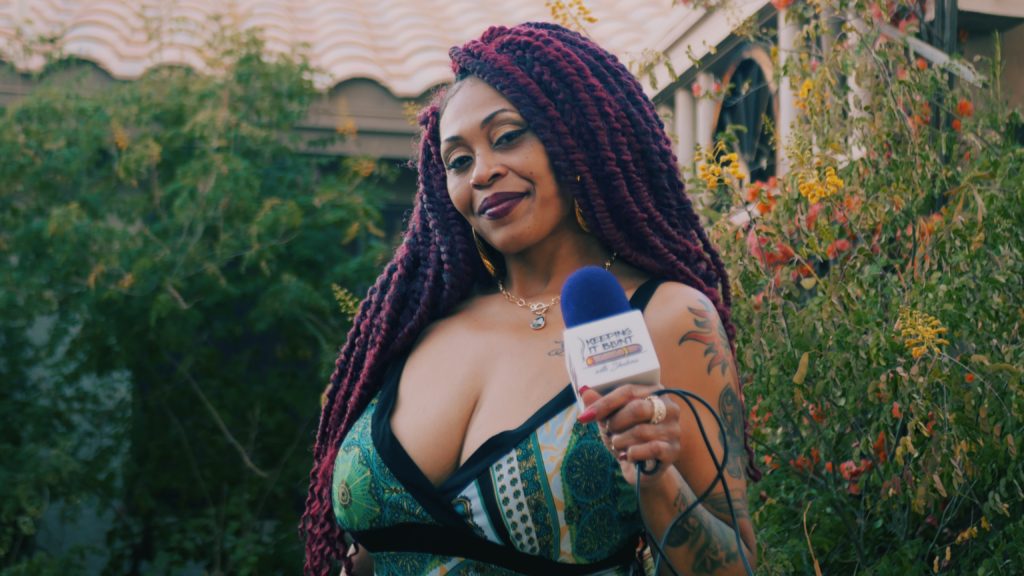 Shalena Angelique
Your host for the evening is Shalena Angelique, a professional emcee who, by way of her Keeping It Blunt With Shalena brand, strives to "entertain, educate, inform and normalize." Born and raised in Lorain County, Ohio, Shalena first visited Arizona nearly a decade ago on a trip to see her father. Her arrival coincided with one of the wonderfully mild winters for which Phoenix is famous, and, after deciding she'd "rather shovel sunshine than slush," she made a home in the Valley of the Sun.
Shalena is no stranger to interacting with the public; after graduating from the Ohio Center for Broadcasting, she began her career in radio, with her first show, Friday Morning Rewind with Shalena, broadcast on WOBC. Before long, she was co-host of another radio show, titled Loud W.E.E.D., a cannabis-based program broadcast online.
For the past three years, her main project, Keeping it Blunt, has seen Shalena emceeing, hosting, podcasting and promoting shows. She is satisfied with the work she does, and suggests that the Valley is an ideal place for it. "One of the reasons I adore Phoenix is how culturally and artistically diverse it is," she says.
While Keeping it Blunt with Shalena is how people know her professionally, the seasoned emcee says "it isn't just a business or saying, it's the way I live my life," further disclosing "I consume cannabis 24 hours a day, seven days a week, 365 days a year!"
You can usually find Shalena smoking sativa-dominant strains, with Jenny Kush at the top of her list of favorites, followed by Sour Diesel and Modified Root Beer. She medicates to "stay creative, productive, focused and [to feel] no pain."
While she admits that parts of the local scene are rife with people driven only by a "desire to shine for self," Shalena is optimistic about its potential, noting that it would be "explosive if people came together and help uplift and even promote one another; especially in the hip-hop and R&B community."
Fortunately for many like Shalena who envision unified cannabis and music communities, Trap Culture's mission to do just that is seemingly right on track, if the success of its first Industry Gathering event is any indication.
Next Saturday night, Shalena will have the chance to play a part in continuing that progress while overseeing the entertainment during Industry Gathering's second installment.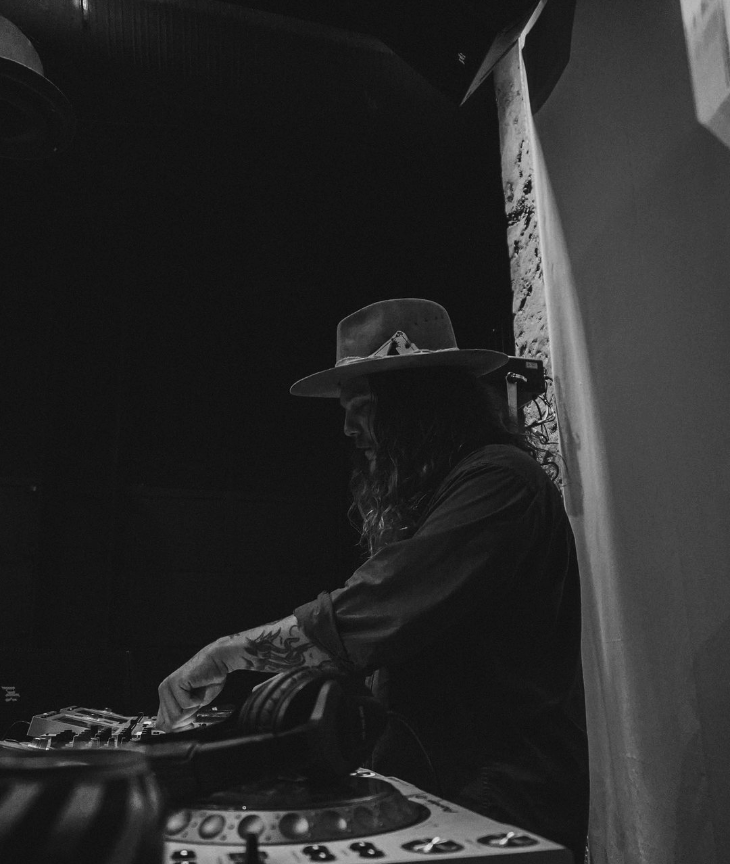 STPHN
Stephen Schroeder, the Valley DJ better known as STPHN, wasn't necessarily focused on a career in music. "I honestly never saw myself becoming a DJ," he says. "I feel as if my life unfolded this way to lead me down this path." Growing up with two artistically inclined parents, in a home "that was constantly filled with music, STPHN's environment was the perfect incubator to nurture his creativity and musical inclination.
The young DJ has also spent a lot of his life traveling, which has been a source of inspiration that shapes how he communicates through music. "I feel like it's almost my responsibility to share these cultures and places as accurately as possible with the ones who can't or haven't traveled yet," he reveals, adding, "Music is my tool to do so. "
With two singles scheduled for release this autumn, and an EP being released by 2023, STPHN has mapped out a musical trajectory that will ultimately culminate in the release of his first full-length album. In the meantime, he's taking time "to learn as much as possible and meet the people who can really mentor me and help me bring to life what's in my head."
STPHN is particularly excited for Industry Gathering, mentioning that he's happy "just being able to perform," further remarking, "add in the fact it's for a cannabis industry gathering and it's a win-win."
Be sure to catch STPHN at Industry Gathering, where he'll likely be lighting up his favorite strain, Blue Dream; and heed his parting words: "Drink more water, and don't be a d*ckhead!"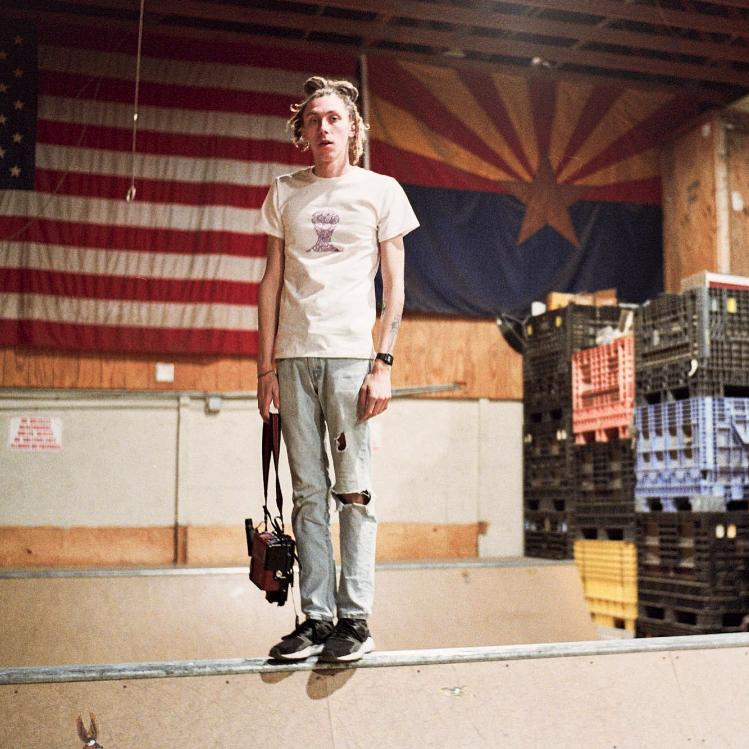 DEEZ
When it comes to artistic influences or sources of creative inspiration, local hip-hop artist DEEZ indicates he'd be hard pressed to "sum it up in less than a 47-page book." That statement is certainly corroborated by the diverse and wide-ranging stylistic spectrum he's spanned throughout his young musical career.
Since releasing 2020's Hello, an acoustic guitar-driven tune that serves as DEEZ's first offering, he's dabbled in slow jams, evident in 2020's Start Flyin,' and he's paid homage to old school rap styles with the single Can You Feel It (2021), before apparently redefining his approach again on 2021's full-length SHOOM, throughout which the artist demonstrates a decidedly sharper delivery and assertive flow.
On his most recent release, a single titled Doomed (2022), DEEZ has arguably hit his stride, with his cadence and timing sounding pretty impeccable, and the production value of the track virtually flawless.
DEEZ considers himself a toker, noting that his "OG favorite" strain is Northern Lights. While he enjoys smoking flower, he admits he's "been on quite the dab train as of late."
"I am blessed to be able to consume the heavenly gift of cannabis on the daily," he proclaims, further stating, "it has always elevated my everyday life, in both mind and body. I have personally always felt it helped to bring me balance. Beyond the medicinal benefits, it brings people together, such as an event like we're involved with."
DEEZ is thrilled to be an artist performing at Industry Gathering, which he describes as "a beautiful thing, because it allows exposure that can reach the community through a plethora of different avenues."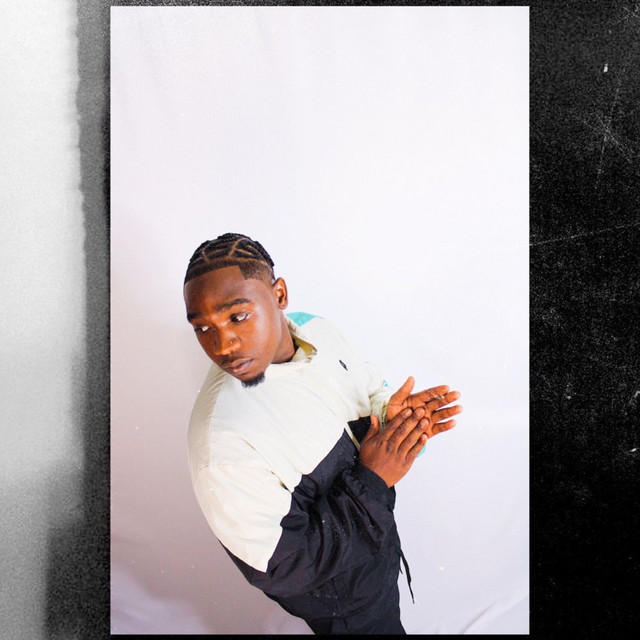 LXGIT
Originally from California, LXGIT bounced between the Bay Area and L.A. before arriving in the desert a couple of years ago. During his time here, LXGIT has established himself in the Valley's music scene, releasing 2020's VIBE SUMMER VOL. 1, a desert-baked LP of mild-mannered instrumental jams perfect for a late summer night.
Since VIBE SUMMER, LXGIT has recalibrated his musical focus in favor of a lyric-driven approach, dropping a single titled Light Work in the fall of 2020. He's continued to release a steady stream of singles throughout 2021 leading up to this year's release of ELEVATE, which dropped in May, and which will be featured on his forthcoming full-length album.
ELEVATE was written and produced by LXGIT at his Phoenix studio. It was released through Hieroglyphics Imperium, a label founded by the Oakland-based hip-hop collective with which it shares a forename.
Growing up with a musically savvy father, LXGIT counts his pops, who was also both a rapper and producer, as one of his biggest influences. After that, the list is pretty well-rounded with producers like Pete Rock and J Dilla at the top, as well as rappers such as Jay Z, MF DOOM and Kendrick.
In addition to music, LXGIT suggests that marijuana serves as a source of further creative inspiration, professing "weed has always played a part in my music, honestly. I usually smoke while I
make my beats, and before I record; so it's definitely an influence." Asked what his current favorite strain is, LXGIT says it's Imperium, a sativa-dominant strain found in the Oakland area—or, he says, "any classic OG will do."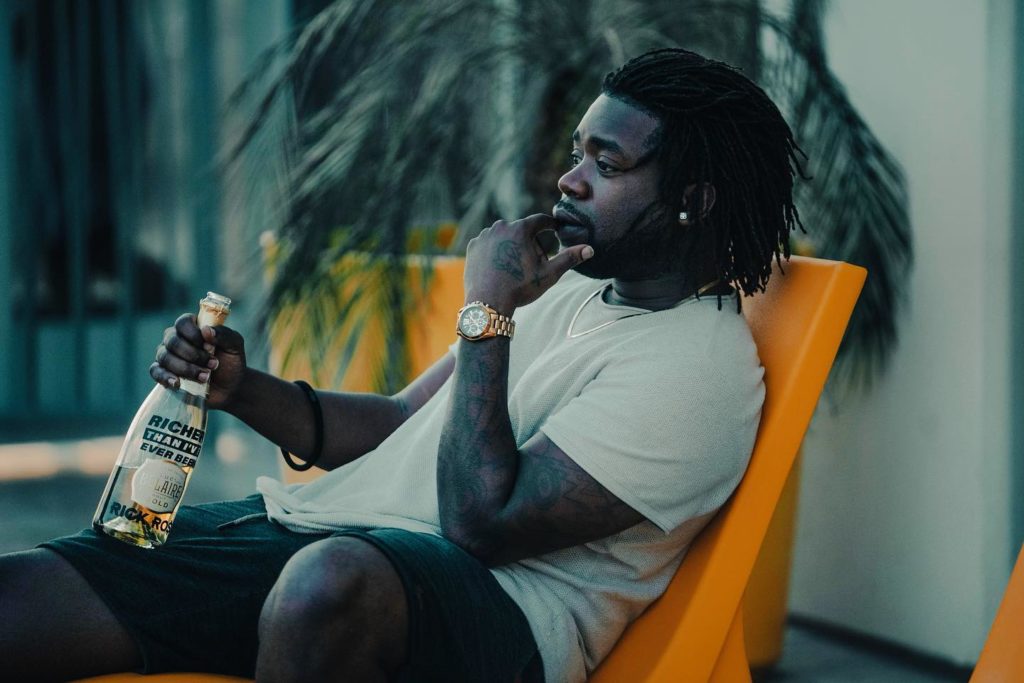 Henny Lago
"Although I wasn't born here, I still see Tempe as my home." After moving from South Korea to Arizona five years ago, Henny Lago has made the desert a place to hang his hat.
The singer-songwriter, producer and engineer is perfectly happy writing alone, he says. "I work amazingly on my own," he laughs, adding that his creative process is "pretty unique." "I'm normally in my home studio watching anime muted and imagine a song that will cater to the scene that catches my emotions. So from there, I start to create," he explains.
While he enjoys writing in solitude, he also sees the value in the diversity of ideas possible through collaboration. "I love seeing a lot of creative people in one room. It's like everyone's energy is in a pot and anyone can tap into it at any moment and come up with something amazing."
Stylistically, Henny thrives in the blurred line between hip-hop and R&B. That is to say that his versatility affords him a rare ability to comfortably oscillate between impressive rap technique and a singing voice that is as tonally rich as it is dynamic. Throughout his discography, he's balanced the two styles quite impressively, nicely demonstrating his acute producer's ear.
Released earlier this week, his most recent offering, "Bop," was recorded, mixed and mastered by Henny in his home studio. The "pop banger," as he describes it, is an ode to "hot girl summer vibes" and is derived from a conversation he had, which he spun into a story like any songsmith worth their salt might do.
In addition to being an increasing presence in the Arizona hip-hop scene, Henny also recently created his own line of organic edibles called KASAWEET. "I partnered with [cannabis brand] Bodee in Tempe and went in the lab and got to work. The product is finished and now we have a few sponsors that we are working with. It will be in stores by the end of this year."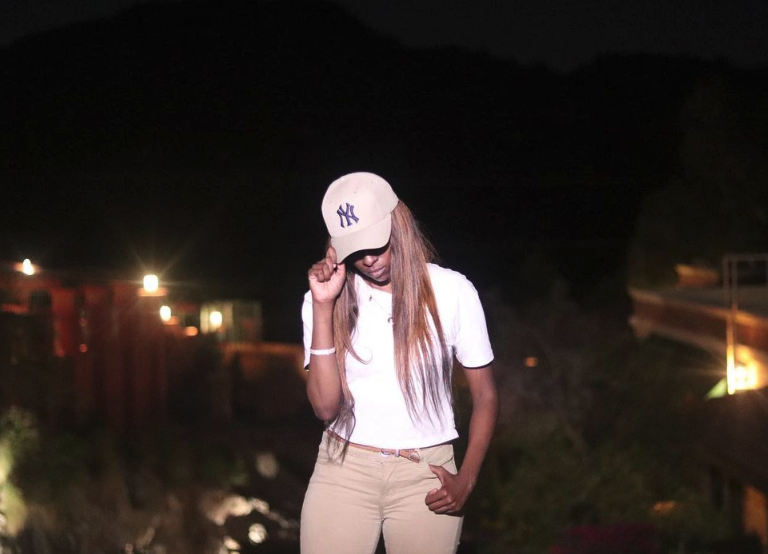 Dariah Flame
Originally hailing from Gary, Indiana, Dariah Flame has been living in the Valley for three years. She's been musically inclined since childhood, using her mother's old two-track recorder to record herself, and singing in the church choir throughout her youth. As a teen, Dariah attended a performance art high school. It was around that time that she also acquired her own recording equipment "and," as she puts it, "the rest is history."
In the years since, Dariah has been hard at work, sharpening her skills with regard to both performing and recording. The result has been a string of single releases, beginning with 2017's "Ex's and Oh's," and culminating in the release of a full-length album this year, titled "Thoughts In My Head." She currently has material earmarked for a number of singles and full-length releases, which she plans on dropping in the near future.
Having recently attended June's Industry Gathering, Dariah indicates she is looking forward to perform during July's event, saying "I went to my first event recently and the vibe was chill and the people there were very friendly. Everyone in the building came to have a good time and listen to good music. I'm excited to be a part of this series because I get to introduce my music to a new audience and bring some flames that will light up the room."
By all indications, July's Industry Gathering event is shaping up to be quite a party. If you fancy yourself a fan of getting high and listening to good tunes, all while making new friends in the cannabis community and learning about some of the best brands in the industry, then Trap Culture's monthly meetups are not to be missed.
***
July's Industry Gathering Details
Saturday, July 9th 8:00 p.m. – 12:00 a.m.
The Lounge SoHo 
1457 W Southern Ave #107, Mesa, AZ  
Tickets available here.