MESA, Ariz.—Looking to build on the momentum garnered from its inaugural Mangia Ganja food and music festival, Trap Culture has been hard at work, recently announcing a number of upcoming events.
In the past two weeks, the cannabis events and lifestyle brand has disclosed early details surrounding this year's installment of Cannafest, their annual festival held at Golfland-Sunsplash, as well as Concentrated Comedy, the group's cannabis concentrate-infused stand-up showcase.
In addition to these developments, Trap Culture is set to roll out a new monthly series, simply dubbed Gathering, which will be held at the Lounge Soho, near Southern and Dobson in Mesa. The recurring meetup will feature a different vendor each month, with a goal of exhibiting the best brands the Arizona cannabis market has to offer, while providing industry peers the chance to smoke and mingle under the same roof.
The gang at Trap believes the monthly festivities are just what the cannabis community has been waiting for. A main source of inspiration for the concept, a team member says, was a lack of regularly-occurring, cannabis-friendly events—a deficiency, he indicates, that prompted Trap Culture to "find a place where everybody can gather on a Saturday night, drink, smoke and eat all at the same time." 
In addition to networking opportunities, attendees will indeed be able to enjoy libations, included with the price of admission, as well as an array of food that the venue will have available for an additional charge.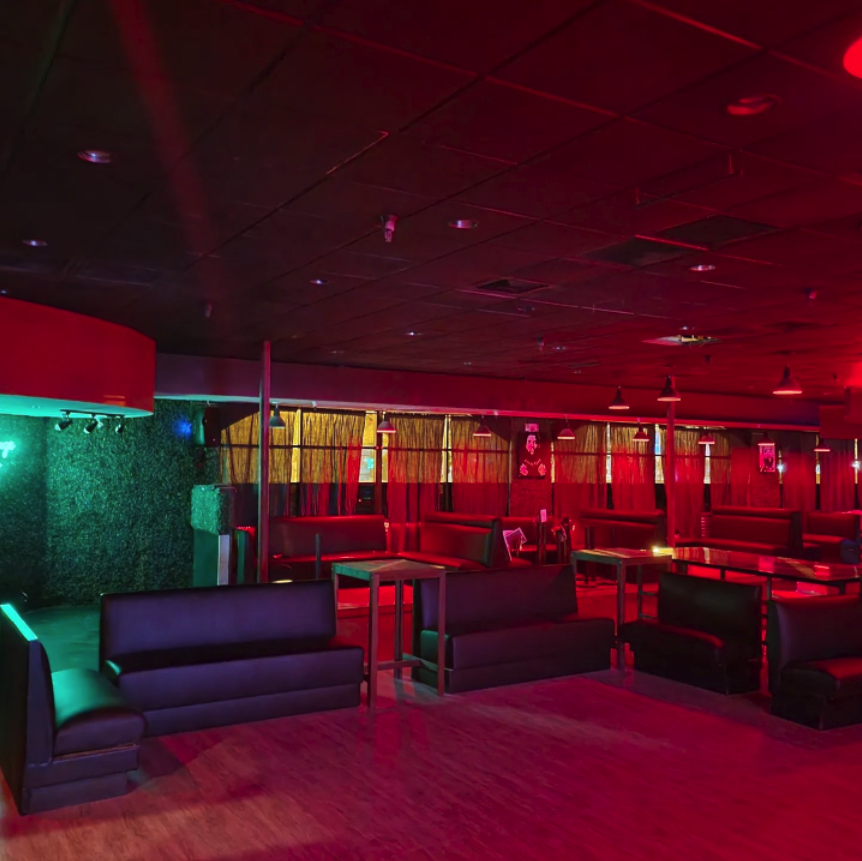 As the Trap rep describes it, each Gathering will have the look and feel of a typical night at the bar, with the notable advantage of being able to enjoy cannabis as a part of the festivities. "There'll be TVs, there's going to be a stage, there's going to be waitstaff. You can literally do anything that you could do at a normal club or bar. There's a kitchen, so you can order all your favorite appetizers like tacos, burgers, fries—stuff like that." 
The events will also include a musical component, with each month's gathering highlighting artists from around the Valley and throughout the underground music scene.
"We wanted to create a platform for local music … to showcase the local hip hop artists, the DJs, the bands," Trap says. "Because everybody really wants to go to a concert and [listen] while you smoke weed. So, we're about to give that to them." 
While the monthly gatherings were primarily designed with industry professionals in mind, you don't need to have an FA card or any affiliation with a particular brand or company. In fact, this series also presents an opportunity for some of the Valley's enthusiastic cannabis consumers to join in on the fun, and score some prime face time with their favorite vendors.  
This additional aspect of the concept presents an opportunity to "reward the stoners that actually buy the product. They have the ability to go to an event and go meet these people and talk to them." 
Trap Culture's monthly Gathering series kicks off next month, on June 18th, at the Lounge Soho in Mesa. The first installment will feature ROVE, a cannabis extract and vape cartridge company, in its vendor spotlight. With a multi-state presence, the California-based outfit has quickly grown a loyal following in Arizona, comprised of cannabis consumers who will presumably be thrilled to interact with the brand during the event.

Trap Culture Gathering Details
June 18, 2022
7:00-11:00 p.m.
The Lounge Soho
1457 W Southern Ave #107, Mesa, AZ
For tickets, click here.
If you are a vendor who is interested in being featured during an upcoming Gathering, contact the team at info@trapcultureaz.com